The South Dakota Lions Foundation is lead by a board of directors elected at the annual Lions State Convention.  The board consists of 6 members from Lions District 5SW and 6 members from Lions District 5SE.  Members serve 3 year terms and can be elected to serve two consecutive terms.  In addition, ten member - Lions or non-Lions - can be appointed to two-year terms on the board.
2018-2019 Board of Directors
---
 
President
Lion Ron Seeley
Ronald W. Seeley is a member of the Brookings Lions Club and has been for 16 years. He has served as membership chairman for three different terms during this time. As a Brookings Lions Club member, he has served as President, Chair of their Board of Directors, Chair of their summer fund raising event for the last four years, directed the Kids.See program in 5SE, was Co-Chair of the White Cane Days program, and has served as Zone 4 Chair on two different occasions. 
Ron is married to his wife of 54 years as of January 2017.  They have six grown children, 18 grandchildren and six great-grandchildren. They have lived in Brookings for 50 years.
Prior to retirement Ron worked and taught at SDSU in the Printing Dept., then owned his own printing company for 20 years. In retirement he is working part time with one of the funeral homes in Brookings.
Ron is a 47 year member of the Knights of Columbus and has held several leadership positions. He has served as Grand Knight of his council as well as all the other positions, a District Deputy on two different occasions, State Secretary for 4 years, and South Dakota State Deputy for two years.
Vice President
Lion Kyle Krause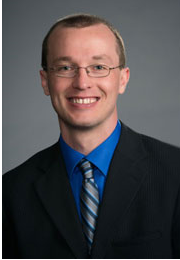 Kyle Krause lives with his wife and son in Rapid City, where he has operated The Law Office of Kyle Krause since 2009.  A native of Iowa, he met his wife while attending Iowa State University.  He received his legal education at Drake University.  Having long had an interest in child welfare, he is excited by the potential of the KIDSIGHT vision screening program.  
Secretary
Lion Brittany Tomich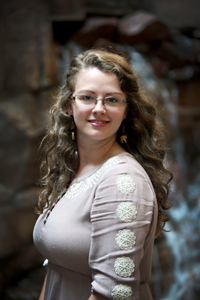 Brittany Tomich has been a member of Rapid City Evening Star Lions Club since 2012 and a SD Lions Foundation Board Member since 2014.  Since joining lions, she has served as Secretary for 3 years and is currently 3rd Vice President.  Brittany is a Melvin Jones Fellow and a 2016-17 Lion of the Year recipient.  Brittany was raised in Georgia and moved to South Dakota independently in 2009.  She graduated from the South Dakota School of Mines and Technology with a B.S. in Interdisciplinary Sciences in the fall of 2016.  Brittany enjoys nature, cooking and is happily married to James Tomich. 
Treasurer
Lion Jody Bymers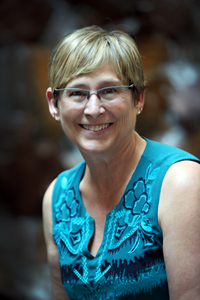 Jody Bymers has been a member of the Sioux Falls Downtown Lions Club since 2007 and for the past few years has served as the Club Treasurer.  She first joined the Lions Club Organization in Independence, Wisconsin in 2003.  In 2005 she moved to Aberdeen, SD and joined the Aberdeen Lions Club.  During her time with the Aberdeen Lions Club she obtained the Proud Lion Award and served as the Club President from July 2007 through October 2007 when she moved to Sioux Falls. 
Lion Tom Beadnell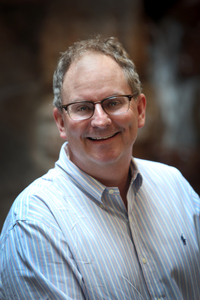 Tom Beadnell and his wife Cheri have 3 children, TJ, Lauren and Keriann.  Tom has been in the securities industry since 1987; prior to joining Dougherty and Company he served in the capacity of Branch Manager for the Wire Houses of AG. Edwards, Wachovia Securities and Wells Fargo Advisors.  Tom is a long time resident of Watertown, SD and a graduate of Watertown High School.  In Watertown he currently serves as Past President of the Watertown Lions Club, Board Member of the SD Lions Foundation, Executive Council and Past President of the Watertown Area Chamber of Commerce, Board Member of the PACH Program, and Chairman of St. Patrick's Day in Watertown.  Tom is a graduate of Augustana College, and in his spare time he plays music in his Irish band and fronts for Watertown local band Party of Five.
PDG Larry Buntrock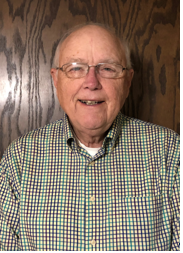 Lion Larry Buntrock was born in Los Angeles, California. His family moved back to South Dakota when he was 6 years old. While Larry lived in Corsica, South Dakota, he along with the late. PDG Red Beukelman started the Corsica Lions Club in 1981 which still exits today. Larry was the charter President of the Corsica Lions and also served as Club secretary. He also served as Zone 5 Chairman in 1982-83. PDG Red and Larry were the Guiding Lions for the Armour, South Dakota Lions Club in 1982. Larry has been a member of the Britton Lions Club since 1997. He has served as President and various other offices. He is currently the membership chairman. He served as Zone 1 Chairman in 2005-06.
PDG Chuck Edwards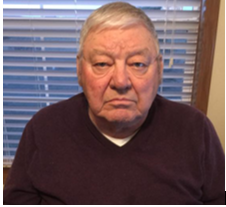 I joined the Lions in 2007. Served 2 years as Zone Chairperson for Zone 1. Became the District Governor for 2015-2016. Was voted the Vice-President for the PDG Association 2018-2019. Appointed to the SDLF board in 2018. I have served to terms as Lemmon Lions Club President 2 times and 2 times have chaired the club fund-raiser, Turkey Jamboree. I have been married to my wife, Deanna, for 52 years. Have two daughters, JoDee and Tamara. 5 grandchildren and 2 great grandchildren. We have lived in Lemmon since 2003, when we both retired. Before that we lived in or around Rapid City since we were married. I was employed by Black Hills Power(Black Hills Energy) for thirty-six years at the Ben French Power Plant.
 Lion John Emmett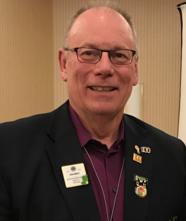 John has been very active in Lions since joining the Lander, WY Lions in 1981.  Since that time, he has been "through the chairs" in his local club twice, has been secretary for over 15 years, has been Zone Chairman several times, Region Chairman twice, and Cabinet Secretary.  Lion Emmett has been voted the Lion of the Year six times by his fellow members.  He is a Melvin Jones Fellow and has received the Howard Hanson Memorial Award from the SD Lions Foundation as well as two International Lions President's awards.
Lion Lester Forkel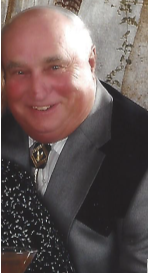 Lester has been a member of the Ipswich Lions Club along with his wife Colleen since 2006. He has served the Ipswich Club as Treasurer, Vice President, President and currently holds office as the club's first Vice President. The Ipswich Lions Club provides concessions for all football, basketball, volleyball and track activities at Ipswich High School.  Lester and his wife live on a farm outside of Ipswich where they farm about 2,000 acres and raise wheat, corn and soybeans.
Lion Lee Klocke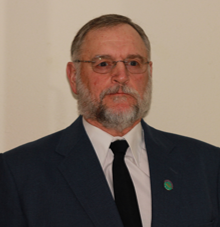 Lee Klocke, has been an active Lion since joining Feb 1989, has held numerous club positions , been Zone Chairman, and  held a few Cabinet positions. It is with great pleasure and pride to be a Lion and  to see the accomplishments of the Organization and its members living the motto "We Serve".  A Motto so small yet so powerful!  Lee has been married to Rose Ann for 27 years, together we have 3 daughter and son-in-laws, and 7 grandsons and 1 granddaughter. We have lived in 3 different states and returned to Huron in 2000 when Lee accepted a job with Sunbird, Inc. a company whose main business is bird food. 
Lion Geraldine Ray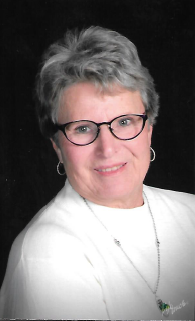 Geraldine Ray became a member of the Pierre/Ft. Pierre Lions Club in 2013.  She has served as Membership Chair, 1st Vice President, and is serving second term as President.  She is also serving as Zone 7 Chair 2018 – 1019.  Geraldine earned the Proud Lion award, Lion of the Year award, Presidential Service Award, and International President Certificate of Appreciation.  She served as Co-chairperson for the 2016-2017 State Meeting.   Geraldine is involved in all aspects of club fund raising.  She has been instrumental in arranging and participating in KIDSIGHT screening events. FUN, FUN!! Geraldine has 2 children, 3 grandchildren, and 1 great-grandchild.  She worked for the State of S.D. for just short of 44 years.  She is a member of Faith Lutheran Evangelical Church, Pierre Chamber of Commerce, serving on Ambassador Committee, RSVP, and Prairie Potters Master Gardener Club.  She volunteers in the Reading Buddy program at 2 locations, conducts tours of the Capitol, and group tours of the Pierre area as requested.  Geraldine calls BINGO at a local nursing home every Monday, conducts a blood pressure clinic at a local retirement home once a month, and is a Greeter for the Capitol Christmas Tree display.  In her spare time (?), she is a Master Gardener and enjoys playing in the soil in her gardens and also assists in maintaining 2 flower beds in City Parks.
PDG Doug Scheller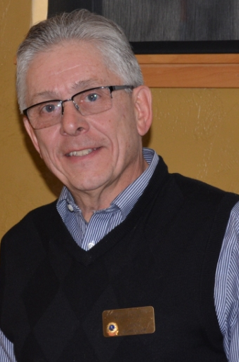 Lion Doug was born and raised in Arlington, SD.  He is a middle child, and has 2 brothers, one 3 years older and the other is 3 years younger.  He attended Arlington Public Schools and graduated from high school in 1966. Doug attended SDSU in Brookings, SD from 1966-1971 and graduated with a B.S. in Pharmacy. He would later earn a M.S.B.A from Boston University in 1977.  However, it was at SDSU he would meet the love of his life. Donna, a pretty nursing student, who he married in May of 1972.  They have 2 grown children and 4 grandchildren. Doug began his professional career as an Army Pharmacy Officer for four and a half years, and five and a half years as a civilian pharmacist for the Army and the V.A.  In 1982 he, Donna and their two young children moved from Aurora, CO to Rapid City, SD where they established The Medicine Shoppe Pharmacy. Doug and Donna joined Canyon Lake United Methodist church in 1982 where they have been active members ever since.  It was at that church that Doug and Donna would become friends with Dr. Ken and Bea Gifford. It was Lion Ken who sponsored Doug to become a Lion in 2003.  Doug would eventually serve as Vice District Governor for then District Governor Ken in 2008-2009.  In July 2018, 1st VDG Bea Gifford will become the 8th District Governor along with many Lions who attend Canyon Lake United Methodist Church! Doug is proud to be a Lion, and is grateful for the opportunity to serve on the SD Lions Foundation.
Lion Kay Thomas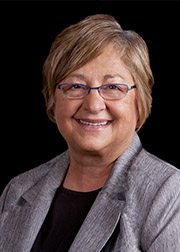 Joined Palace City Lions in Mitchell in 2006. Also a 20 year member of the Mitchell Lioness. Presently Clinic Manager at Avera Medical Group Optometry in Mitchell.  Has worked as an Optician for more than 40 years. Is passionate about the VOSH (Volunteer Optometric Services to Humanity) projects and has been on 21 Missions. From May of 2016 to May 31 of 2017, Kay has helped to neutralize over 10,000 pair of used glasses.  Kay lives in Alexandria, SD with husband Ray and is a Melvin Jones and Howard Hanson recipient.   
Lion Linda Vollmer


In 2000, Vollmer joined the Lions Club and became the first Lady Lion of Newell Lions. Among her many activities are several state and district offices that she has held. In 2019, Vollmer will take the position of Vice District Governor. In February of 2017, Linda received the South Dakota Hall of Fame lion statue in honor of her activities while serving as a Lion in Newell's organization.
Ex-Officio:  Executive Director Lion Jennifer Sigette -  jennifer@sdlions.org