The South Dakota Lions Foundation is lead by a board of directors elected at the annual Lions State Convention.  The board consists of 6 members from Lions District 5SW and 6 members from Lions District 5SE.  Members serve 3 year terms and can be elected to serve two consecutive terms.  In addition, ten member - Lions or Non-Lions - can be appointed to two-year terms on the board.
2017-2018 Board of Directors
---
 
President
Lion Ron Seeley
Ronald W. Seeley is a member of the Brookings Lions Club and has been for 16 years. He has served as membership chairman for three different terms during this time. As a Brookings Lions Club member, he has served as President, Chair of their Board of Directors, Chair of their summer fund raising event for the last four years, directed the Kids.See program in 5SE, was Co-Chair of the White Cane Days program, and has served as Zone 4 Chair on two different occasions. 
Ron is married to his wife of 54 years as of January 2017.  They have six grown children, 18 grandchildren and six great-grandchildren. They have lived in Brookings for 50 years.
Prior to retirement Ron worked and taught at SDSU in the Printing Dept., then owned his own printing company for 20 years. In retirement he is working part time with one of the funeral homes in Brookings.
Ron is a 47 year member of the Knights of Columbus and has held several leadership positions. He has served as Grand Knight of his council as well as all the other positions, a District Deputy on two different occasions, State Secretary for 4 years, and South Dakota State Deputy for two years.
Vice-President
Lion Terry Peterson
Lion Terry Peterson is a former teacher who taught for 34 years in Winner and Pierre, teaching high school English, speech and journalism.  He joined the Rushmore Lions Club in 2011, has served as President and is currently the District 5SW newsletter editor.  Lion Terry is also the current District Governor for 5SW, the Multiple District Service and Credentials Chairman and the Multiple District's Lions Information Chairman.  Lion Terry is a native of North Dakota, graduated from Aberdeen Central High School, obtained a Bachelor of Science degree in Secondary Education from Northern State College, and a Master's Degree in Speech and English from South Dakota State University.  Lion Terry is married, has two children, and seven grandchildren.  He enjoys camping, hiking and holds a 4th degree Black Belt in Tae Kwon Do.
Secretary
Lion Brittany Tomich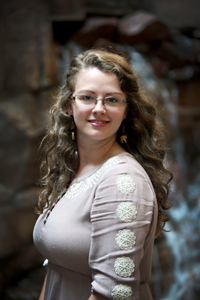 Brittany Tomich has been a member of Rapid City Evening Star Lions Club since 2012 and a SD Lions Foundation Board Member since 2014.  Since joining lions, she has served as Secretary for 3 years and is currently 3rd Vice President.  Brittany is a Melvin Jones Fellow and a 2016-17 Lion of the Year recipient.  Brittany was raised in Georgia and moved to South Dakota independently in 2009.  She graduated from the South Dakota School of Mines and Technology with a B.S. in Interdisciplinary Sciences in the fall of 2016.  Brittany enjoys nature, cooking and is happily married to James Tomich. 
Treasurer
Lion Jody Bymers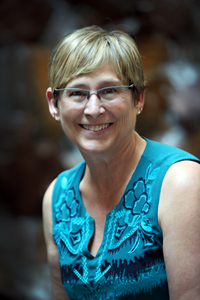 Jody Bymers has been a member of the Sioux Falls Downtown Lions Club since 2007 and for the past few years has served as the Club Treasurer.  She first joined the Lions Club Organization in Independence, Wisconsin in 2003.  In 2005 she moved to Aberdeen, SD and joined the Aberdeen Lions Club.  During her time with the Aberdeen Lions Club she obtained the Proud Lion Award and served as the Club President from July 2007 through October 2007 when she moved to Sioux Falls. 
Lion Tom Beadnell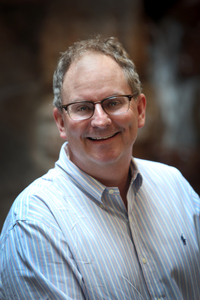 Tom Beadnell and his wife Cheri have 3 children, TJ, Lauren and Keriann.  Tom has been in the securities industry since 1987; prior to joining Dougherty and Company he served in the capacity of Branch Manager for the Wire Houses of AG. Edwards, Wachovia Securities and Wells Fargo Advisors.  Tom is a long time resident of Watertown, SD and a graduate of Watertown High School.  In Watertown he currently serves as Past President of the Watertown Lions Club, Board Member of the SD Lions Foundation, Executive Council and Past President of the Watertown Area Chamber of Commerce, Board Member of the PACH Program, and Chairman of St. Patrick's Day in Watertown.  Tom is a graduate of Augustana College, and in his spare time he plays music in his Irish band and fronts for Watertown local band Party of Five.
Lion Marie Anne Ben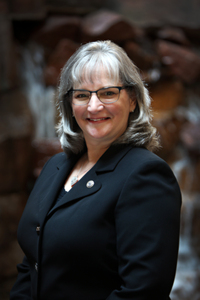 Marie Anne has been involved in Lions service projects and leadership since September 2006. She served as Vermillion Lions Club president for two terms and is currently the club secretary. She served as Zone 8 chair and was treasurer for the 2012 state convention held in Yankton. She was elected to serve as 5SE 2nd vice district governor in 2016 and plans to become district governor during 2018-2019.  She has served on the SDLF board since 2012 and two terms as president. 
Marie Anne works at the University of South Dakota reporting to the vice president of Enrollment, Marketing and University Relations where she handles the division's financial forecasting, purchase orders, payments and reconciliations as well as departmental personnel paperwork. Along with her partner, Moses Ikiugu, she is taking private pilot flying lessons. She enjoys traveling and looks forward to the trips to their home in Meru, Kenya. She enjoys gourmet cooking, reading gourmet food magazines, dining, meeting people and serving as a Lion.
Lion Jan Endes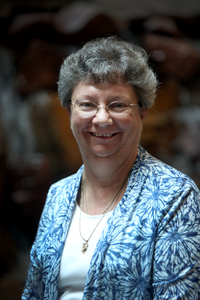 Jan Endes has been a member of the White River Lions Club since 1994.  She has served as Club President and for the past several years has served as Club Secretary.  She is currently Zone 6 Chairman in District 5SW.  She is a Melvin Jones Fellow and an Al Schock Fellow.  She and her husband, Tom, ranch in Mellette County, South Dakota.  
Lion Bea Gifford
VDG Bea is proud to have served her first year as VDG while becoming more informed of the activities being carried on within 5SW.  Bea is a charter member of the Evening Star Lions Club in Rapid City.  She has served as club president, zone chairperson, lion tamer, and assisted with a variety of fundraising events which benefited several charities within the Black Hills.  She is a Melvin Jones Fellow and was awarded the Lion of the Year award by her club. 
When not participating in Lions activities, VDG Bea is working with several volunteer organizations, including but not limited to Altrusa, PEO, Feeding South Dakota, and a variety of church related committees and functions.  She has been married to her husband PDG Ken Gifford for 58 years, has two children, 5 grandchildren, and 4 great grandchildren.  In her free time she still finds time to work in an occasional game of bridge with close friends. 
VDG Bea is looking forward with enthusiasm to working with the Lions members of 5SW this year and is proud to be representing the District as their 1st VDG.  She will be attending the various Lions conventions and conferences, in addition to attending club meetings when appropriate.
Lion Ken Gifford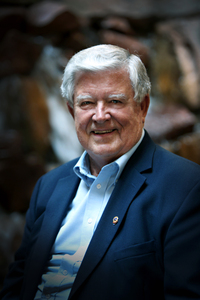 Ken Gifford has been a Lion member of the Rushmore Lions Club in Rapid City since 2000.  He has held several positions within his club and was president of the club in 2004-05.  One of the highlights of his tenure in Lions has been the opportunity to serve as 5SW District Governor in 2008-09.  It was a wonderful experience to visit all the clubs and meet fellow Lions throughout the district who are Serving Together in Lionism.  For the past 7 years Ken has coordinated the SDLF Kids.See eye screen program in 5SW and has had the pleasure of screening thousands of children.  Ken has served on the SDLF Board of Directors for the past 7 years and will be "term limited" at the end of this fiscal year. 
Lion Steve Kaiser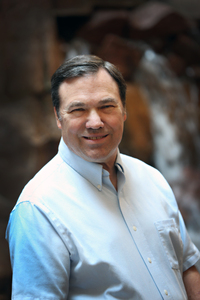 Steve was born in Minneapolis and graduated from Fridley High School, followed by an AA degree at Anoka-Ramsey Community College.  While at Anoka-Ramsey, Steve asked about working on the school's newspaper which had not yet been started.  The Dean told him to have at it and the Salmugunidi Press was born of which Steve became the first editor. (Salmugundi is an Italian salad, an idea from his college English advisor).   
With many young men being drafted to serve in the Johnson Administration's Vietnam War, Steve worked hard to stay in college, continuing on to St. Cloud State College, getting a BA in Social Science and Radio/TV production beginning his first on air work as the college radio station's newscaster.  At graduation he was able to get asked to join the National Guard unit in St. Paul. (Many compatriots were forced to serve in the Vietnam War).  An NSC student who was a good friend, Jim Davis was able to get a job right after college as news director of KSFY-TV...and immediately asked Steve to join the news staff upon his graduation.  Steve became a news reporter, producer, anchor (where he did the noon news show with Mary Hart for 18 months before she moved on to Hollywood).  Steve (and school teacher Marje), moved to Aberdeen to anchor the station's separate newscast there.  After some seven years, Steve & Jim decided to purchase a nearby and very small AM radio station in Redfield, KFCB, where they added an FM later.  Their intent was to become broadcast moguls. 
Jim sold his half of KQKD to Steve after he tired of small town life.  Marje began working at the school for the blind in Aberdeen from where she traveled back and forth daily.  Steve later started a video production company, Kaleidoscope Media, which has produced hundreds of videos including a monthly news show for KABY which lasted until 2016.  Steve today continues to make history video productions on occasion using an office at KABY-TV.
Lion Kyle Krause
Kyle Krause lives with his wife and son in Rapid City, where he has operated The Law Office of Kyle Krause since 2009.  A native of Iowa, he met his wife while attending Iowa State University.  He received his legal education at Drake University.  Having long had an interest in child welfare, he is excited by the potential of the KIDSIGHT vision screening program.  
PDG
Lion Doug Scheller 
Lion Doug was born and raised in Arlington, SD.  He is a middle child, and has 2 brothers, one 3 years older and the other is 3 years younger.  He attended Arlington Public Schools and graduated from high school in 1966.

Doug attended SDSU in Brookings, SD from 1966-1971 and graduated with a B.S. in Pharmacy. He would later earn a M.S.B.A from Boston University in 1977.  However, it was at SDSU he would meet the love of his life. Donna, a pretty nursing student, who he married in May of 1972.  They have 2 grown children and 4 grandchildren.

Doug began his professional career as an Army Pharmacy Officer for four and a half years, and five and a half years as a civilian pharmacist for the Army and the V.A.  In 1982 he, Donna and their two young children moved from Aurora, CO to Rapid City, SD where they established The Medicine Shoppe Pharmacy.

Doug and Donna joined Canyon Lake United Methodist church in 1982 where they have been active members ever since.  It was at that church that Doug and Donna would become friends with Dr. Ken and Bea Gifford. It was Lion Ken who sponsored Doug to become a Lion in 2003.  Doug would eventually serve as Vice District Governor for then District Governor Ken in 2008-2009.  In July 2018, 1st VDG Bea Gifford will become the 8th District Governor along with many Lions who attend Canyon Lake United Methodist Church!

Doug is proud to be a Lion, and is grateful for the opportunity to serve on the SD Lions Foundation.
Lion Kay Thomas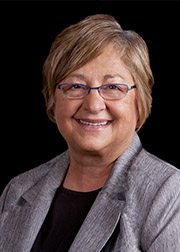 Joined Palace City Lions in Mitchell in 2006. Also a 20 year member of the Mitchell Lioness. Presently Clinic Manager at Avera Medical Group Optometry in Mitchell.  Has worked as an Optician for more than 40 years. Is passionate about the VOSH (Volunteer Optometric Services to Humanity) projects and has been on 21 Missions. From May of 2016 to May 31 of 2017, Kay has helped to neutralize over 10,000 pair of used glasses.  Kay lives in Alexandria, SD with husband Ray and is a Melvin Jones and Howard Hanson recipient.   
Ex-Officio:  Executive Director Lion Jennifer Sigette -  jennifer@sdlions.org